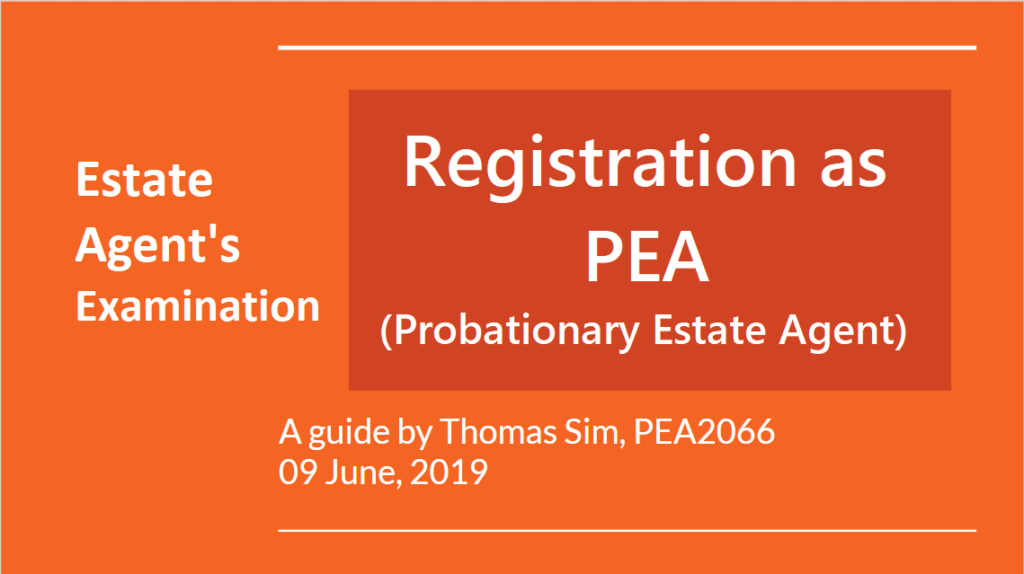 S.22E of Valuers, Appraisers, Estate Agents and Property Managers Act, 1981 specifies the requirement of registration of Probationary Estate Agent as below:
22E. Registration of probationary estate agents.
(1) Subject to the provision of this Act every person shall be entitled to have his name entered as a probationary estate agent in the Register of Probationary Valuers/Probationary Estate Agents upon making application to the Board and proving to its satisfaction that-
(a) he has attained the age of 21 years and is of sound mind, good character and has not been convicted of any offence involving fraud or dishonesty or moral turpitude during the five years immediately preceding the date of his application;
(b) he is not an undischarged bankrupt;
(c) he satisfies the requirements of section 22D;
(d) he has made a declaration in the form and manner prescribed by the Board;
(e) he has paid the fees prescribed by the Board; and
(f) he has submitted such documents as may be required by the Board.
The name of the successful candidate be entered into Register of PV/PEA. In VAEP Act, 1981, this is Fourth Schedule item B, which is Register of PV/PEA. As there is no more probationary appraiser, there are only 2 parts. Part I is for Probationary Valuer and Part II is for Probationary Estate Agent.
After that the Board issues a certification of registration as below:
Probationary Estate Agent Registration Date: 18 Jul, 2018
Registration No. PEA2066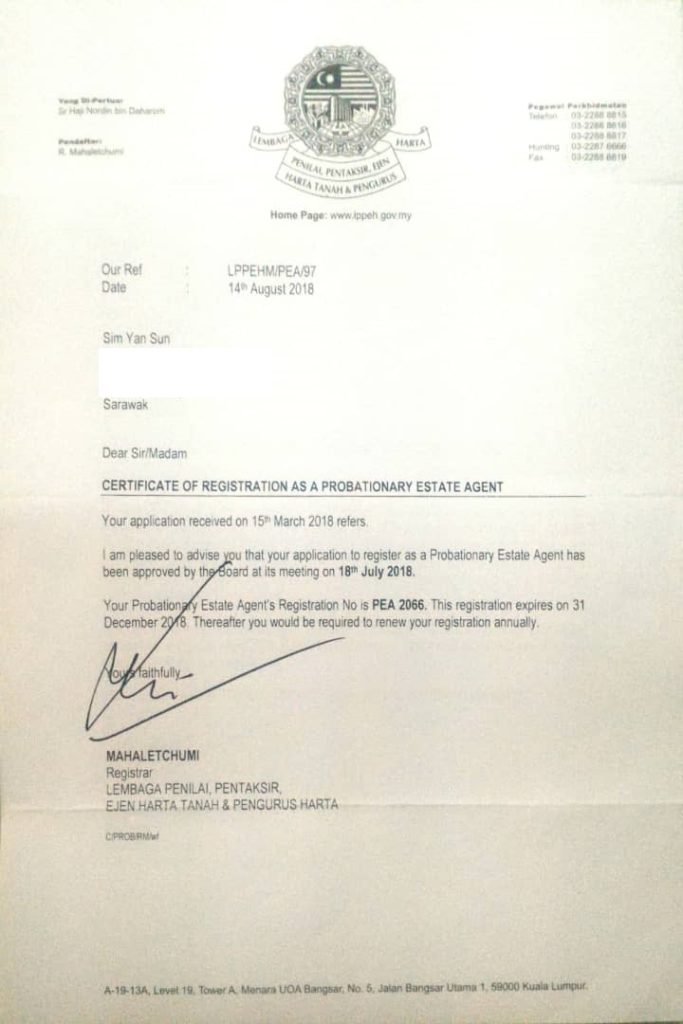 Yearly RENEWAL for 2020: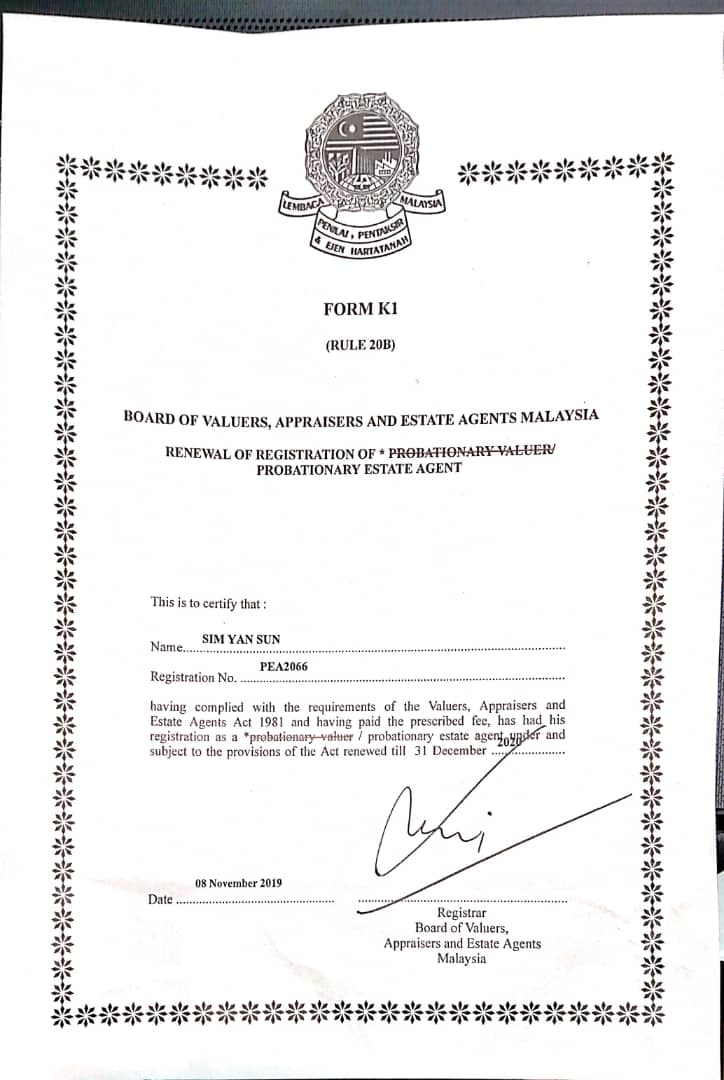 Application to the board for registration need to include among others the "Full-Time" working hours as per circular below.
Some of the reasons that applications were rejected were:
Contract for service having commission of more than 40%. It is required to put commission of not more than 40% in the engagement letter.
Every page of the engagement letter need to be signed by the REA and rubber stamped.
REN need to resign with cancellation of REN Number and reflected in Board bis.lppeh.gov.my system. This means the candidate is no more a REN before being registered as PEA.